"
Inspector Gadget is always on duty!
"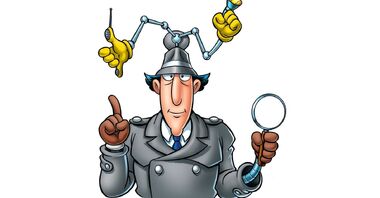 Several mechanical hands can pop out of Gadget's hat. These hands will sometimes hold various objects including a camera, a motorized fan, a spotlight, a can opener, and other useful things. Of course, there are times when they will also be holding something useless or unhelpful to the situation. An extra hand appears out of the top of Gadget's hat.
Community content is available under
CC-BY-SA
unless otherwise noted.